Linda Costa Communications Group's #followfriday Experiment
05.07.09
I love #followfriday for many reasons — but mainly because I discover so many thoughtful, smart people to add to my network. (For those of you who don't tweet, #followfriday is a Twitter trend where users recommend other people worth following.) The blessing and curse of Twitter — the 140 character limitation — makes it hard to explain the logic behind each suggestion. So, some people, including my new friend and super smart PR pro Lauren Fernandez, have turned to their blogs to offer more in-depth explanations. Last week, I had the privilege of being included among Lauren's #followfriday picks. Lauren and I don't know each other in real life, but thanks to Twitter, we've discovered that we share a lot of the same interests (e.g., sports, music, even dental hygiene!!) — and I know that I can trust her picks. But, there are lots of people I don't know as well who offer #followfriday suggestions, but I'm left wondering why they chose these people. Sometimes I follow, sometimes I don't. If I had a compelling reason to add them to my network, I probably would.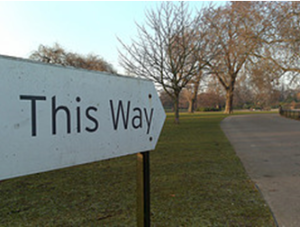 So, inspired by Lauren, Linda Costa Communications Group is going take a different approach to #followfriday — at least for a little while. We're going to ask a question at the beginning of each week — and the people who offer the best answer will be included in our #followfriday. We'll post the best answers on our blog Friday and explain why we suggest you follow them. The idea is that we can learn something from each other and find some new people to connect with.
This week's question: What surprises you most about social media? Tune in tomorrow for the answers.
Photo Credit: Banalities
P.S. Want to make sure you don't miss our #followfriday recomendations? Click here to subscribe to our blog.