And the Winner is …
04.20.12
Linda Costa Communications Group is proud to announce our latest awards:
Additionally, our PR team brought home an Image Award, Award of Distinction and Judges' Award from the Florida Public Relations Association Orlando chapter's local Image Awards competition, which acknowledges outstanding achievement on public relations materials and campaigns.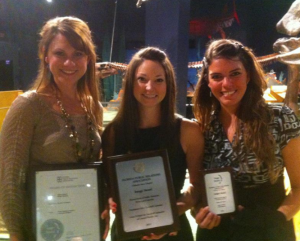 Linda Costa Communications Group 's Top Industry Documentaries
04.16.12
Maybe it was the lull between new episodes of Mad Men – but lately, the team at Linda Costa Communications Group has been on an industry documentary kick. Some of our favorites, in no particular order, include:
Are we missing your favorite? Let us know in the comments and we'll add it to Linda Costa Communications Group 's NetFlix queue.
The Ruling on the Language of Laws
04.02.12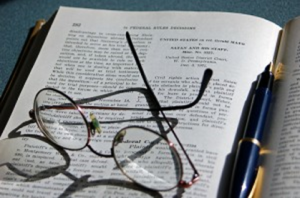 Photo credit: gwilmore
If you're baffled by the jargon from the 2,300-page Dodd-Frank financial law or the Medicaid and Medicare reforms, don't worry … so are federal judges. A recent Wall Street Journal article discussed how legal authorities across the country are lashing out against poorly written, "tortuous" legal texts. From sentences that take two paragraphs to reach the first period … to the overuse of footnotes … to content that requires a thesaurus word hunt, the judges criticize the incoherency of these documents.
Some legal experts say that we live in a complex world and this is just par for the course.  I agree, but there's a difference between tackling difficult subject matter and abusing words to escape being understood.
Author William Zinsser of the book On Writing Well said that "clutter is the disease of American writing" and verbal camouflage is a national epidemic. Lawmakers and lobbyists should really read his stuff.
As public relations professionals, we strive for clarity in language to help clients benefit from clear messaging. But I don't live in a bubble. I know that language is abused by many people (including some people in the PR industry).
One of my favorite quotes about language is by author and research fellow at MIT Sloan School's Center for Digital Business Michael Schrage:
"Let's never ever forget that language has evolved as much as a medium for ambiguity and misdirection as a vehicle for clarity and explicitness."
I applaud these judges for standing up for our laws and our language. What's your ruling?
Doreen Overstreet does not like to read the tax code and commends those who try.