Office Favorites – Best Books in 2014
12.29.14
As the year comes to an end, we wanted to share our favorite reads from 2014. We hope some of these books make it onto your list in the New Year!
 1.    All Joy and No Fun: The Paradox of Modern Parenthood by Jennifer Senior
"Packed full of research, yet breezy to read. This book made me laugh, cry and appreciate just how tough – and rewarding – motherhood is." – Mary Tindall, senior account executive
 2.    David and Goliath by Malcolm Gladwell
"If you've ever felt like the underdog, this book will help change the way you think about your circumstances. Favorite quote: 'Giants are not what we think they are. The same qualities that appear to give them strength are often the sources of great weakness'." – Wendy Gustama, account executive
 3.    Gone Girl by Gillian Flynn
"Gripping. Chilling. Couldn't put it down. Loved the dual points of view. Glad I read it before seeing the movie. The book was infinitely better." – Linda Costa, president
4.    How People Grow by Drs. Henry Cloud and John Townsend
"The book details the relationship between spirituality and personal growth. It helped me better understand the role of things like psychology, relationships and suffering in the context of my faith and overall well-being." – Rob Humphreys, writer/editor
5.    Inferno by Dan Brown (fourth book in the "Robert Langdon" series, following Angels & Demons, The DaVinci Code and The Lost Symbol)
"Aside from the fast-paced, roller-coaster hunt and surprising twist at the end, I enjoyed the detailed references to the art and historical buildings in Florence and Venice. So many of these mentioned throughout the book are paintings, sculptures and architecture I studied in depth at art school. I closed the books feeling like I had taken a refresher course on subjects I once knew so well. All I need now is a trip to Italy to see these masterpieces for myself!" – Lisa Burnette, art director
6.    The Alchemist by Paulo Coelho
 "An inspirational tale about a young Andalusian shepherd boy who yearns for travel in search of his worldly treasures and his own 'Personal Legend.' Through a simple – yet meaningful and powerful – story, the reader is forced to examine his/her own life journey. Favorite quote: 'And, when you want something, all the universe conspires in helping you to achieve it'." – Lauren George, senior account executive
7.    The Untethered Soul by Michael Singer
"This book takes a deep dive into mindfulness. It's spiritual, philosophical and practical at the same time, with helpful insights into silencing the "mind chatter" that causes stress – yoga for the brain."– Linda Costa, president
8.    Unbroken by Laura Hillenbrand
"This book has recently been adapted into a film, but the book has gone down as one of my all-time favorites. The story of Louis Zamperini, track star and World War II lieutenant, will stay with me forever because of his unwavering optimism and spirit against all odds." – Jessica Garcia, account executive
A great book should leave you with many experiences, and slightly exhausted at the end. You live several lives while reading. – William Styron, novelist and essayist
"Meet Lauren"
12.17.14
By Kelsea Mullane
As you might remember from a previous blog post about CCG's favorite childhood stories, I was obsessed with the American Girl® books and dolls.
The first books — or the "Meet" stories — were my favorite. They introduced us to the main character and set the starting line-up for the rest of the series.
In that same fashion, I invite you to "Meet Lauren George," the newest member of our PR team.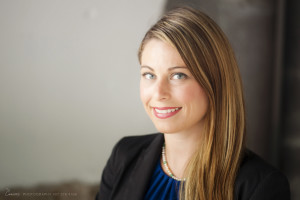 Q: Why did you join the public relations industry?
A: Originally, I attended the University of Central Oklahoma to be an orthodontist. But much to my parents' dismay, I changed my major to journalism after taking a news reporting class as an elective and falling in love. After college, I moved to Tampa and worked for the CBS affiliate as a graphic artist and also wrote stories for the evening news broadcasts. Due to the changing landscape of the field, I eventually transitioned into PR. Since then, I've worked at two agencies and a nonprofit. Each of these moves, including the one to CCG, were strategic changes that brought me new skills and opportunities to grow.
Q: What do you like most about public relations?
A: There are so many things, but I'd have to say getting placements is my favorite. I'm very results-oriented and have always enjoyed showing successes. I also enjoy research and strategic planning. I like to conduct media audits to find ways that we can improve and better serve our clients.
Q: What are you looking forward to most in the coming year?
A: I'm looking forward to a fresh start in 2015. Personally, my husband and I just bought a house and will be moving in January. At work, we've already started planning for our clients and setting new goals for the year. I'm also looking forward to continuing to grow both personally and professionally through organizations like FPRA.
Q: What do you like to do outside of work?
A: I'm kind of an adrenaline junkie. I go skydiving and scuba diving. But I also enjoy reading and spending time with my husband, James, and our dog Dakota.
Q: What is one thing that people might not know about you?
A: I was a competitive gymnast for 10 years. I even trained at the Bart Conner Gymnastics Academy and performed an expo with Dominique Moceanu.
Kelsea Mullane is an account coordinator who should probably look into selling her American Girl ® dolls online.
5 New Year's resolutions for better PR in 2015
12.10.14
By Jenni Izzo
While you contemplate personal New Year's resolutions, don't forget your professional ones. When it comes to public relations, in particular, planning is everything – and a little foresight now will reap big rewards throughout the year.
Before you ring in 2015, resolve to do the following:
Reflect on 2014. Oftentimes, we're in such a hurry to cross an item off the to-do list that we forget to take time to debrief. But 30 minutes spent assessing a campaign or initiative will save you time on the next version, as well as prime you for even more success. Arrange time to meet with your team to review 2014: what worked, what didn't and what needs to be improved.
Develop a calendar. This year, embrace natural storytelling opportunities head on. Map out 2015 month by month, taking business objectives, holidays, seasons, anniversaries and editorial calendars into consideration. Start by inserting reoccurring events and milestones, then add in new ones that allow you to broaden your PR approach.
Create an expert database. Time is of the essence when you have a media opportunity. Make the most of yours by having a ready-to-use list of trusted experts who can speak to a variety of topics. In addition to names and areas of expertise, each profile should include a level of comfort with media, brief background, credentials, headshot and contact information.
Go outside your comfort zone. Most of us have programs or news we can count on to repeat each month, quarter or year. Take a restaurant opening, for example. Sure, a standard press release gets the job done … but isn't there more you could do? If the answer is yes (and believe me, it is), dare to try something new this year. Calculated risks often can pay off with big rewards. To paraphrase author Gail Sheehy: If you aren't changing, you aren't growing.
Set goals for 2015. After you've spent time reflecting on the past year, you'll be in prime position to set goals for the next. Don't be afraid to challenge yourself and your team. When it comes to media coverage, a 10-15 percent increase is practical. In addition to coverage totals, consider event attendees, impressions, tours, desk-side meetings and more. The opportunities are endless.
This article was originally written for the Orlando Business Journal by Jenni Izzo, Vice President of Public Relations at Costa Communications Group, and was posted on December 5.
A Healthy Approach to the Editing Process
12.09.14
By Wendy Gustama
As PR professionals, we often put ourselves out there with our writing. Because it's so personal, it's easy to feel vulnerable when someone has to edit your work.
If approached from the wrong angle, this process can become a constant challenge. Whether it's a red pen – or green in the CCG house – here are a few ways to handle the editing and proofing process:
Understand it's not personal. If you insist on being married to your ideas, the harder it becomes to accept critiques with an open heart. It's OK to divorce yourself from your writing. In discomfort, we often experience the most growth.
Ask for insight beyond the written feedback. Proofreader's marks only tell half the story. In order to understand how your editor interprets your piece, you need to ask questions.
Take it or leave it. Not all marks on your press release or communications plan are worth keeping. Remember, you have the background knowledge. If you notice an edit that's not quite right, discuss it with your editor to find a solution together.
Writing is an art form, and as with most works of art, it should be handled with care. The job of your editor is not to scar you, but help you present your ideas the best way possible.
Wendy Gustama is an account executive who is known to edit her friends and colleagues on social media.
Your Morning Serial
12.04.14
By Kelsey Albina
If you haven't listened to the nine available episodes of Serial – a podcast that examines a 1999 murder case in Baltimore County, Md. – I urge you to start downloading the first episode before you even finish this post. Serial is the brainchild of the producers of "This American Life" and is a production of WBEZ Chicago.
As a PR and marketing professional, I like to think of myself as pretty aware of new technologies and best practices. And yes, I was aware podcasts existed. But if you've read anything in the industry lately, images and videos are the key to getting your message across. But audio? I didn't even know my iPhone 5s came with the "Podcasts" app. That's because I had strategically placed it in the "not needed" folder on my phone.
Serial has opened the door to the use of audio – showing us that video isn't the only way to reach your audience. I can list every sponsor the show has, the name of the reporter and every character involved – just by listening each week.
Somehow, I have consumed more than six hours of dialogue on a murder case that happened more than 900 miles from my home when I was 8 years old. Before I came across an article on his current court appeal, I had no clue where convicted murder suspect Adnan Syed stood in the legal process. And there's no guarantee this podcast will end in a way that will satisfy its millions of listeners (we all want Adnan's charges to be overturned, of course). But every Thursday I tune out the rest of the world, and tune in to host Sarah Koenig as she dissects the facts.
The lesson here is obvious. No matter what technology comes out or how many characters you're given to craft the perfect tweet, it all goes back to the basics. If you have compelling content and can present it in a digestible way across your medium of choice, you will be heard.
Kelsey Albina is an Account Executive who listened to episode 10 on the way into work this morning.