Online or Offline News – What's Your Preference?
11.01.10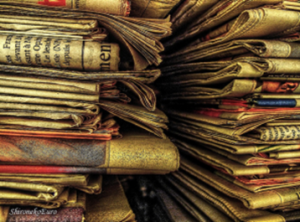 During my impressionable college years, I vividly remember sitting in a lecture hall and being shocked by the words that came out of my professor's mouth: "One day, newspapers will be non-existent." She went on convincing us that with the multitude of free, online news sources, we eventually wouldn't want or need to read an actual print edition.
This threw me for a loop. I never imagined that sites like Google News and other customizable news networks may completely dismiss the need for papers altogether. My first concern was: Where are they going to put the coupons? But, my question was soon answered by the rise of Groupon and other daily discount sites.
This week, the Wall Street Journal published an article that highlighted the decline of many highly circulated national newspapers – further evidence that my professor may have been clairvoyant.
To be honest, I typically prefer getting my news online. It's easier to scan headlines; I don't have to worry about re-folding the paper correctly; and I don't get ink on myself. How do you choose to receive the latest headlines?
Photo credit: ShironekoEuro