Storytelling PR
04.29.15
Connect. Engage. Influence.
By Lauren George, APR
Before joining the CCG team back in September 2014, I spent several years in the communications department of a large nonprofit organization. It was there I learned that storytelling is at the heart of effective PR. I learned that when you stop trying to sell your message, you start engaging with your audience.
Why is storytelling so powerful? As humans, we're naturally drawn to learning about the plights of others. So by focusing on impact through storytelling, you'll connect with your audiences' hearts and minds. And nothing is more compelling than that.
Getting started. Mine for captivating testimonials. For example, do you have an employee who has a heart to help others? Or a customer whose life was positively impacted by one of your services or corporate social responsibility initiatives? Once you identify and interview these people, you can share their stories in the following ways:
Videos. Just watch this. And maybe grab a tissue.
Podcasts. While videos obviously have the advantage of being highly visual, audio stories can pack just as much of a powerful punch, when done correctly.
An excellent example of connecting with audiences through audio is "Serial," the podcast that put podcasts on the map. What made this program so successful? The answer is simple. The producers did a stellar job at executing powerful storytelling techniques. They made us really care about the characters. We identified with them. We empathized with them. And, because of this, we tuned in week after week because we wanted more.
Repurpose. As always, make sure you're integrating these stories and repurposing them to use in your internal and external communication strategies, including (but not limited to): media relations, social media, internal and external newsletters, website/SEO and direct marketing campaigns.
Of course, the art of storytelling started centuries ago as word-of-mouth communication. But in today's world, there are hundreds of different platforms to use to share your story, and it's important to be savvy and identify the channels that work best for you. As our digital world continues to evolve, one constant will remain: Storytelling will always be the most effective way to connect with your audience.
A True Learning Experience
04.27.15
By Jacqueline Kooser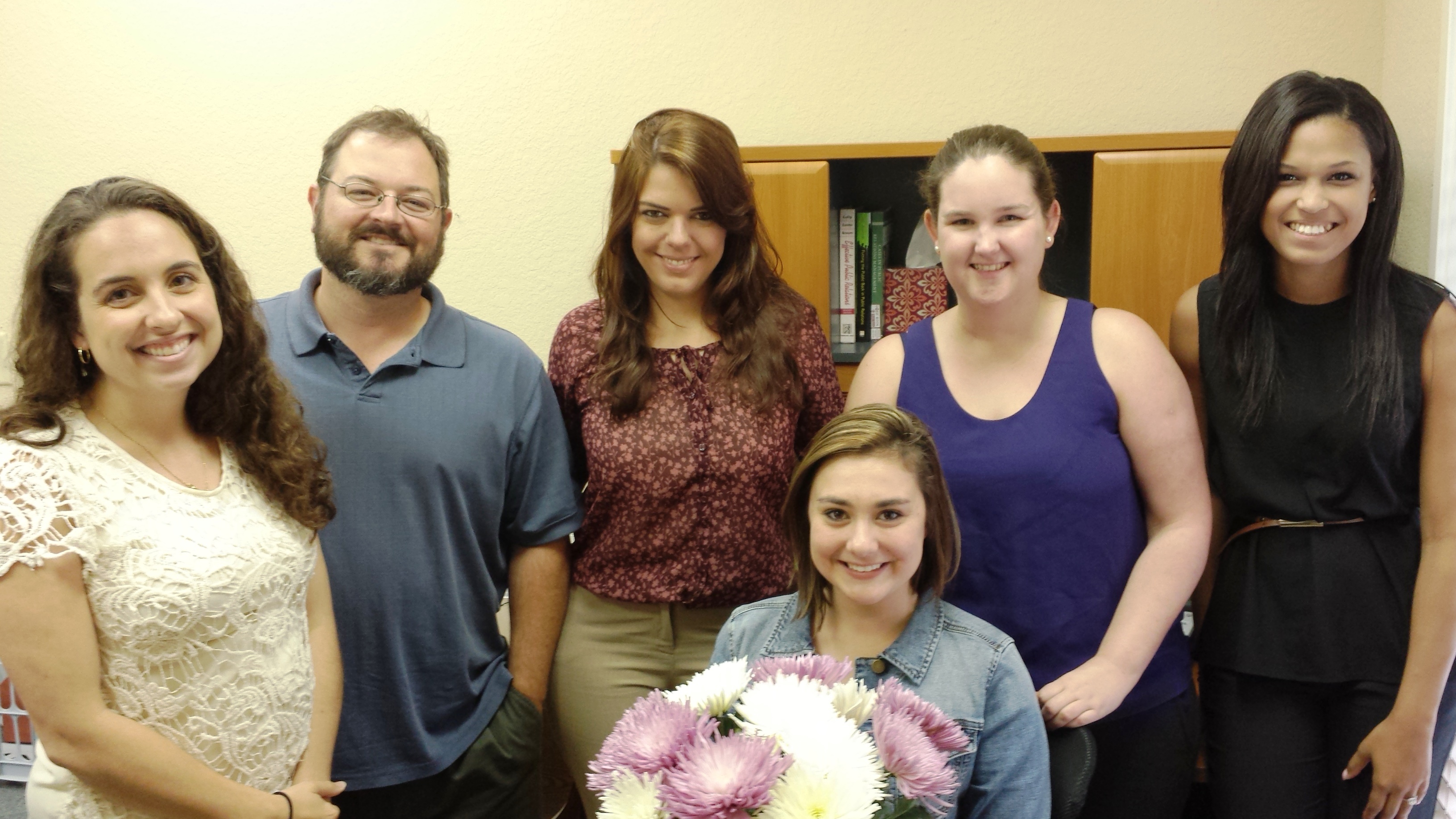 What makes a perfect internship? For me, it's about an experience that helps you grow professionally and personally. I'm lucky to have had that.
Working as a PR Intern at Linda Costa Communications Group for the spring 2015 semester has taught me more in four months than I could have ever imagined possible. Each day spent within these walls has taught me how to challenge, apply, and appreciate myself and my growth. From learning about clients to drafting pitches and conducting research, I have grown to be more efficient and have developed a more advanced way of thinking.
Being a part of this team has given me the practice and knowledge needed to take the next steps in my collegiate career. Thanks to their constant feedback and advice, I feel ready for future opportunities. Working on this team has taught me what it's like to come together to go above and beyond for clients.
I feel fortunate to have learned about traditional PR practices, as well as contributed ideas and participated in projects.
Interning here has been a hands-on course that will forever be embedded in my mind. I will carry these lessons with me for my entire career.
Thank you to the entire CCG family for giving me the semester of a lifetime. I hope to make you all proud in the future.
FPRA Image Awards 2015
04.15.15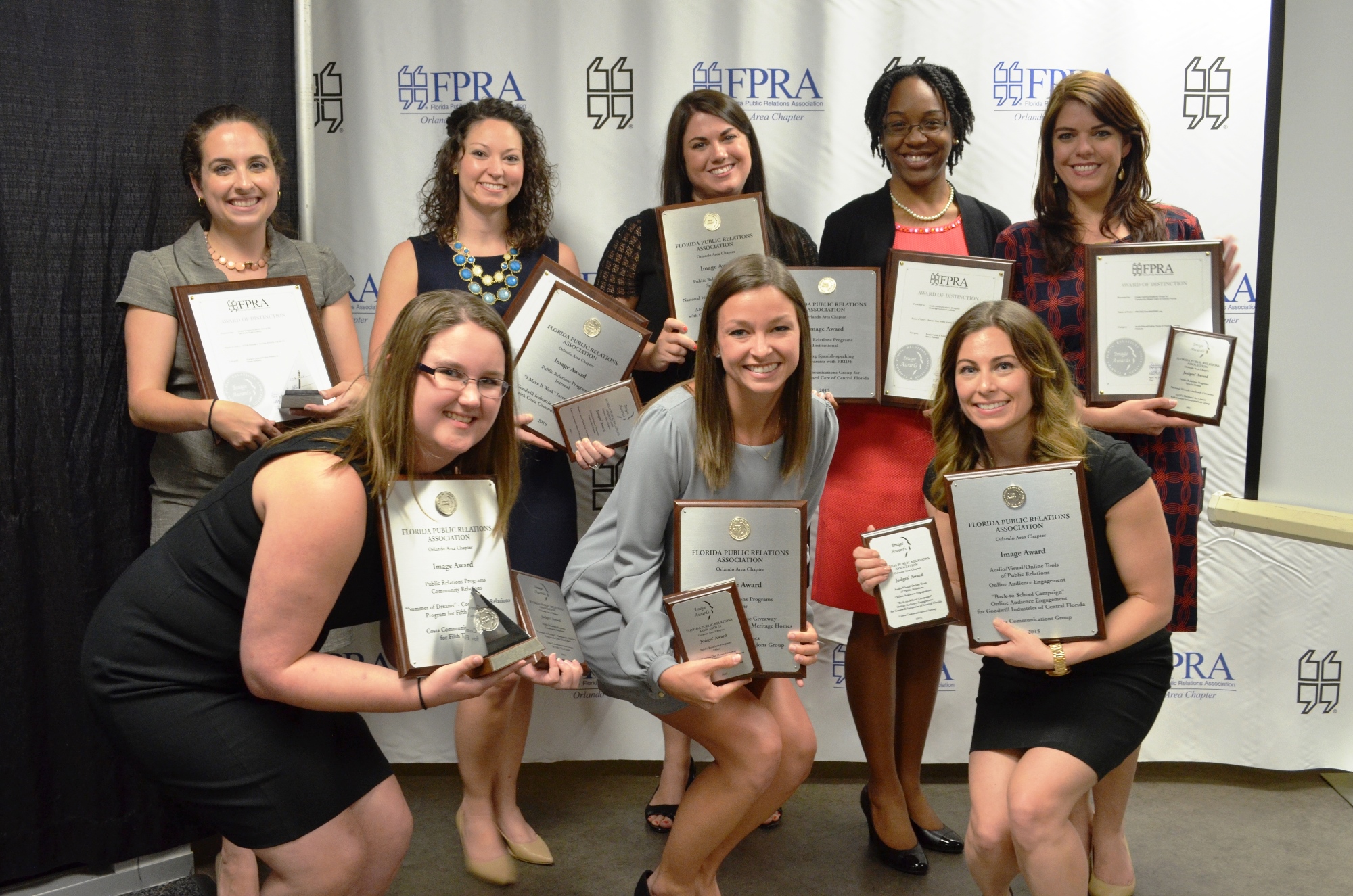 The Costa Communications Group (CCG) team was excited to attend the FPRA Image Awards banquet last night at UCF. The event recognizes outstanding public relations programs, and the awards presented are a standard of PR excellence in Florida. CCG received 17 awards for campaigns completed on behalf of our clients. We are so proud to work with so many great organizations throughout Central Florida and to have the opportunity to share some of the great work that we do for them.
The full list of awards received includes:
Public Relations Programs Category
One Grand All Image Award
Five Image Awards
Three Judges Awards
Printed Tools of Public Relations Category
One Judges Award
Three Awards of Distinction
Audio/Visual/Online Tools of Public Relations Category
One Grand All Image Award
One Image Award
One Judges Award
One Award of Distinction
Congratulations to all the winners. To see a full list, visit the FPRA website.