Isn't it Ironic … Privacy Settings for Your Public Profile
06.01.11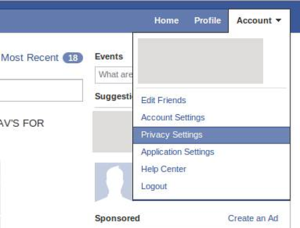 Facebook thrives in self-expression. From crazy college pictures to nuptials and new family additions, much is shared through this network of "friends." With the vast amount of personal information floating around on Facebook, users must be careful that their updates and photos don't lead to a breach in cyber- (or real-life) security.
According to this Mashable article, Facebook users uploaded more than 2.7 million photographs, shared 1 million links and "liked" 7.6 million pages every 20 minutes … just in 2010.
We've all heard not to post when you're out of town or when you acquire an expensive item for your home, because your "friends" may end up taking advantage of you. A recent USA Today article details more ways to make sure the information on your profile – while public – is a little more selective regarding who can see what. Below are a few highlights from the article that can help you secure the information you share on Facebook.
All profile settings should be for "Friends Only."

Categorize your "friends" list – e.g., co-workers, family, best friends, etc.

Make sure you only use Facebook on a secure connection to avoid hackers logging into your account using public Wi-Fi.

Check out "Apps you use" and "Info accessible to your friends" to see the information about you that is available from the site and delete what you don't want to be seen.
The article goes on to explain how to access each of the security settings listed – helping to protect you from … yourself.
Facebook is an incredible communication tool, but being naive about its capabilities is so 2004.
Feel free to comment if you have any other tips about cyber-security in the social media world.