The SunRail Experience
07.21.14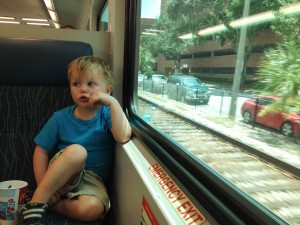 By Rob Humphreys
Most 4-year-old boys love trains. Mine is no exception.
Somehow, even before SunRail debuted May 1, he was well aware of its existence, eagerly wanting to know when we could test it out.
It was late June before that happened, but the wait was well worth it. We hopped on at the Florida Hospital station in the mid-afternoon and headed north to DeBary, where we turned around and completed our loop. All in all, it took about 90 minutes and cost $7.50 for my roundtrip ticket (he rode free).
Speaking as a dad along for the ride – filtered through the lens of someone in marketing and PR – here are my observations:
Parents looking to spend quality time with their kids have an excellent opportunity with SunRail. It's super clean, exciting and inexpensive. My son stayed mesmerized nearly the entire journey, bouncing from seat to seat and pointing out all sorts of landmarks along the way — like every baseball field.
 I'd estimate that 75 percent of passengers were part of families doing the exact same thing. Just out for a joyride. I immediately recognized a huge niche market – at least for the off-peak hours.
 It was a warm summer day, and I didn't have a drink. So I got really thirsty. But there was no way to quench it. A vending machine – either on the train or at my station – would have been a godsend. Don't judge me here, but I was tempted to sip water from the bathroom faucet.
 People absolutely love SunRail. The brand is (pardon the pun) warmly embraced. Folks seem to take great pride in the fact that our community has a fun new toy that kind of puts us on par with larger cities when it comes to mass transit. Helping matters, the cars are well designed, modern and, I can't emphasize this enough, clean, clean, clean.
 Compared to what I've seen on subways or similar trains, SunRail definitely has opportunities to generate more revenue through in-car ad sales. My car had two ad spots, I believe. And even though it was nice not to be bombarded with zillions of messages, as travelers, we've all come to expect it.
 Finally, the Sun Rail experience reminds me of the pre 9/11 days when people would take their young kids to Orlando International Airport, just to ride back and forth on the trams. Now, of course, security measures have taken that joy away from us. But for a new generation, SunRail is well positioned to provide that same kind of magic.
All aboard!
Rob Humphreys, a writer and editor with Costa Communications Group, has more than 20 years of experience in writing, editing, design, management, marketing and public relations. Rob has worked at several magazines and newspapers, including the Orlando Sentinel, and served as marketing director for the Associated Press Managing Editors. His writing has appeared in the Chicago Tribune, San Francisco Chronicle, Richmond Times-Dispatch, Houston Chronicle, Tampa Tribune, and Rollins College magazine.
5 Takeaways from the 2014 PRSA Sunshine District Conference
07.14.14
By Wendy Gustama
This past weekend, thanks to a generous scholarship from the Orlando Chapter of the Public Relations Society of America, I was fortunate to attend the 2014 PRSA Sunshine District Conference. The following are the top takeaways from the event:
1. The scope of PR is constantly changing.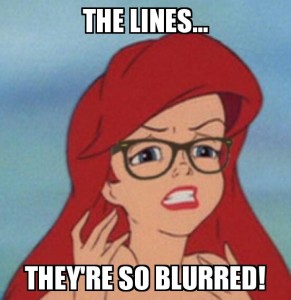 Not only are the lines becoming blurred between public relations and social media, more practitioners are faced with integrating paid content into their strategy. The convergence of shared, paid, earned and owned content is a likely future for the industry.
2. It'll take more than a presence to influence leadership decisions.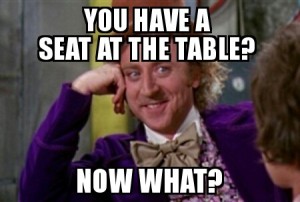 As more public relations professionals have gained seats at the table (i.e., entrance into the C-suite), they should expect an uphill battle to keep it. The best way to do this is to prepare yourself with exposure to areas beyond public relations.
3. Math is your new best friend.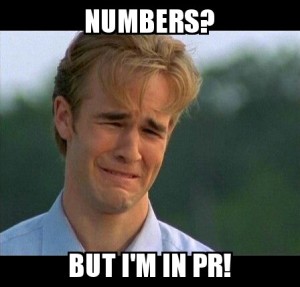 Part of the preparation for making sure your voice is heard – particularly for in-house practitioners – is familiarizing yourself with knowledge about your company's basic financial health and how public relations plays a role in the overall business. Also, being able to properly read and efficiently apply data analytics is a must. With the advent of social media, real-time tracking provides ample opportunity to understand and communicate with your audiences.
4. PR pros love to eat.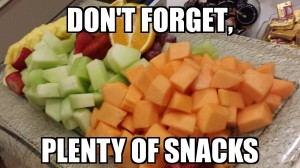 This one is just for fun! The food during breaks were plentiful and it's nice to know the rest of the industry shares my agency's love for food!
5. Continuous improvement is the name of the game.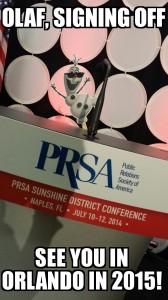 The most important takeaway that I got from the conference is that professional development should be consistent. That's why, in true PR fashion, my last message is a call to action. I had such a tremendous time both honing my skills and building relationships that I can't wait to do it again. Hope to see more PR peeps next year in Orlando!
Wendy Gustama is an Account Executive at Costa Communications Group and currently sits on the board for the Orlando Chapter of the Public Relations Society of America.
Your Ego is Not Your Amigo
07.09.14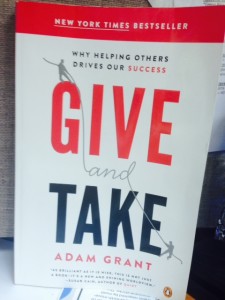 My Pilates teacher always says, "Your ego is not your amigo." This mantra also applies to public relations. For the majority of the time, we work in the background advocating for our clients, whether it's strategizing, researching, writing, editing and pitching. And at the end of the day, good PR pros don't care about their name recognition … they care about generating recognition for their clients.
After 12 years in public relations, my dad still asks me where my name is in stories I place. It's nowhere. My ego was checked at the door long ago. If you're a good public relations practitioner, you care more about giving than getting. You collaborate with others, you help fuel success, you're open to learning … and you don't care who gets the credit. Self-serving PR people may garner some success (and reality TV shows) in the short term, but they are ultimately doomed in the long term.
This point is well proven in Adam Grant's book Give and Take: Why Helping Others Drives Our Success. The book epitomizes why success is not just driven by talent, effort and drive – but also by a person's "reciprocity style." The acclaimed business professor at the Wharton School categorizes people as givers, matchers or takers. Givers don't have ulterior motives when they help others or only help certain people (e.g., referring candidates to jobs), and view giving as a natural extension of themselves. Interestingly, in all industry sectors givers are at the bottom of the success ladder – but they also dominate the top. Matchers and takers are in the middle.
Grant offers insightful studies and interviews with unassuming "givers" and what drives their success. If you haven't heard of tech entrepreneur Adam Rifkin (who has an appropriate anagram I Find Karma), Simpsons TV writer George Meyer, basketball executive Stu Inman or businessman Jon Huntsman Sr., you should … because they are givers in action and worth learning from.
One of my co-workers recommended this book to me and she is undoubtedly in the giver category. She makes everyone better at their job and her end goal is the betterment of the team and our clients – not herself. Her fingerprints are usually on everything that is good and she's content being behind the scenes.
Working with givers is beneficial because it makes you embrace a more generous view in helping others.
As Russell Simmons, founder of Def Jam, says, "Good givers are great getters; they make everybody better."
To find out if you're a giver, taker or a matcher, you can take a self-assessment at www.giveandtake.com.
Doreen Overstreet is VP of Public Relations and thinks the world is a better place when we give rather than take.
From Professional to Personal
07.03.14
By Kali Kupp
On my first day at Linda Costa Communications Group as the new summer intern, I walked up to the front doors hoping to gain professional experience and provide valuable service. In these past five weeks, I've learned plenty about PR and marketing as well as enjoyed working in this welcoming, upbeat atmosphere. Undoubtedly, this internship has already provided me with irreplaceable professional experience and growth. Beyond that, I have found that the benefits of working in a communications group go deeper than the professional level. These skills will enhance my everyday life – especially as I return to college this fall.
Here are just a few life lessons I've gleaned so far from marketing and PR:
Learn to communicate … with everyone.
We communicate every day; it's a natural part of life. Learning to tell people in a succinct manner what you do, what you like, and what you know is an important tool both professionally and socially. In college, I interact with classmates, professors and advisors, who all require me to utilize different types of communication strategies. PR and marketing professionals know how to communicate and appeal to every type of audience. Do you?
Social media can be a tool … use it professionally.
Just as PR practitioners use different social media platforms to promote clients, you can use these tools to effectively build your own "online footprint" and market yourself to friends and followers. Anyone can look at your profile – therefore, be wise and use it to your advantage. To benefit my "online footprint," I have decided to build a website portfolio that will communicate my professional experience and differentiate my resume.
Create a compelling message … about yourself.
During my marketing class last spring, my professor frequently reminded us that we will always use marketing by "selling our image." Marketing, as well as PR, focuses on promoting a brand, which requires an ample amount of analysis, strategy and interesting content. Similarly, we have the opportunity to promote ourselves every day, whether it be to a potential employer, friend, or date (my marketing teacher's favorite example). How we present ourselves becomes our "brand," and we must learn to own it.
I hope these tidbits from the communications world will benefit you as you become your own personal public relations agent and marketer!
Kali is the CCG summer PR and Marketing Intern. She will be a junior at Clemson University this fall and is majoring in graphic communications.