Mastering Millennials' Attention
10.22.13
If your company is trying to better engage with the millennial population (ages 20-35), take some tips from the 2013 Millennial Impact Report to get in their heads … well, our heads. Understanding what makes us tick versus what makes us glaze over is critical.
Here are a couple of takeaways from the report (in 140 characters or less, of course):
Millennials prefer to share information about the cause, not the organization itself.
Think mobile first. Smartphones enable connectivity, so make your interaction mobile-friendly.
We use websites to learn and social media to stay connected. Even then, millennials only truly connect with 1-5 organizations.
We like micro-volunteering – signing a petition. When we share it with our network (our version of advocacy), you'll know it's resonating.
Highlight peer involvement (e.g., "Join 20 other people like you for Beach Clean-Up Day.")
Facilitate networking to maximize inherent social connectedness in volunteer programs.
Tell us up front what our time will achieve. Share positive, direct results. This says you value and respect our time.
As a millennial myself, some of these apply; some don't. There isn't a magical formula to capturing our attention (as limited as that might be).  What other millennial marketing principles do you live by?
Ashley is a middle-of-the-road millennial who shares her favorite causes via Facebook, word of mouth, and a good 'ole fashioned poster on her office door.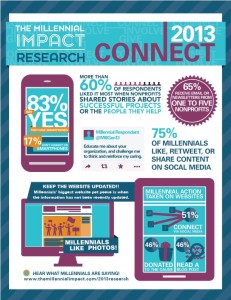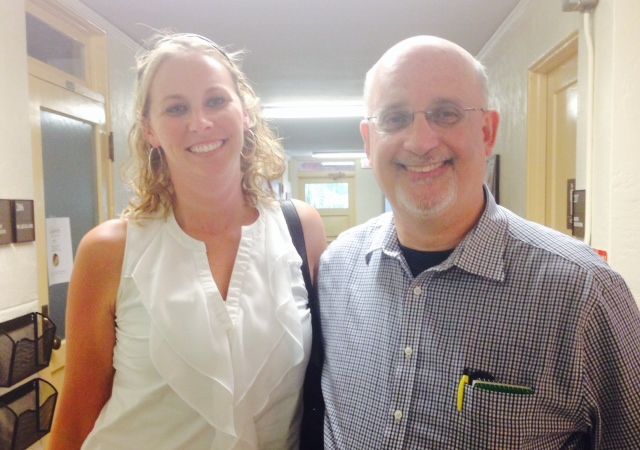 True/False Quiz: Writing for New Media
10.01.13
I recently spoke at writing professor (and former Orlando Sentinel movie critic) Jay Boyar's "writing for the future" class at Rollins College. Go ahead and test your writing for new media savviness with the following true/false quiz.
Always post original content.
False. Repurposing is the name of the game. As some public relations pros share here in Ragan's PR Daily, "re-work, reuse, and repurpose past content in new ways to give it fresh life on social and digital media." It's best to work with the original content your company already has – and then give it a social media facelift. That's not to say that you shouldn't have some new content woven in, but remember to first retool original content to be used in engaging ways for social media. This can be in the form of blogs, guest posts, podcasts, videos, webinars, etc.
Keep search engine optimization (SEO) top of mind in everything you write for new media.
False. I anticipate this answer to be debated. My opinion is that you should keep SEO in mind when you write, but it shouldn't dictate style. After all, if the content isn't good, SEO really won't matter. This answer also depends on how important SEO ranking is to a particular business. Use your judgment, but know that if you don't keep content king, there's no room to court SEO.