A Year of Growth
12.12.16
Celebrating my first anniversary with CCG, I'm feeling a little nostalgic about "where it all began." For me, CCG has been a place of learning and growth, both professionally and personally.

I was recently promoted to an account executive position, and with this honor comes a new level of responsibility. While I have retained some responsibilities from my previous position, I am also being tasked with new ones every day. I've found this transition from account coordinator to account executive has become a balancing act of relinquishing old, familiar tasks while welcoming new, unfamiliar ones. To young professionals, this can seem daunting and, at times, intimidating.

For those in a similar position, I wanted to share some advice that I plan on taking myself.

• Leverage your mentors. Look to seasoned colleagues for advice and insight.
• Ask questions. You are not expected to know everything.
• Get out of your comfort zone. Push yourself to take on new challenges.
• Be confident. Believing in yourself is the first step to success in a new position.

I believe in order to be successful in a new role, a person must have the confidence to push themselves outside their comfort zone. I also believe this will be my biggest challenge in the coming weeks as I transition into this elevated role. Each day there is a new task, a new deadline and a new adventure to learn from. A year from now, I hope to look back and think, "What an exciting time in my career!"

Walking into work this morning, I realized how blessed I am. I work for an agency that cultivates and inspires professional growth. I am surrounded by colleagues who have been where I am now in their careers, and are always more than willing to offer advice and guidance to help me achieve my goals. I have already learned so much in one year. But I know I still have a long way to go. I look forward to the new challenges that await me and the experiences I will gain from them as I continue to progress in my career.

Kelly Cole is an account executive on the PR team.
CCG Takes Home Five Image Awards
04.19.16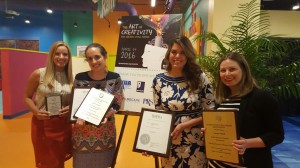 Every year, the Florida Public Relations Association Orlando chapter recognizes outstanding public relations programs during its Image Awards gala. This year's event was held at the Crayola Experience at Florida Mall, and CCG was proud to take home five Image Awards for campaigns completed on behalf of our clients.
In the Public Relations Programs category, CCG received:
- Two Image Awards
- Two Awards of Distinction
- One Judges Award
Fittingly, the gala's theme was "The Art of Creativity" – a timely opportunity to celebrate the clients and projects that inspire us each day. Congratulations to all of the winners, and thank you to FPRA for a fantastic evening!
Humanizing PR: Become a Face, Not an Email Address
08.04.15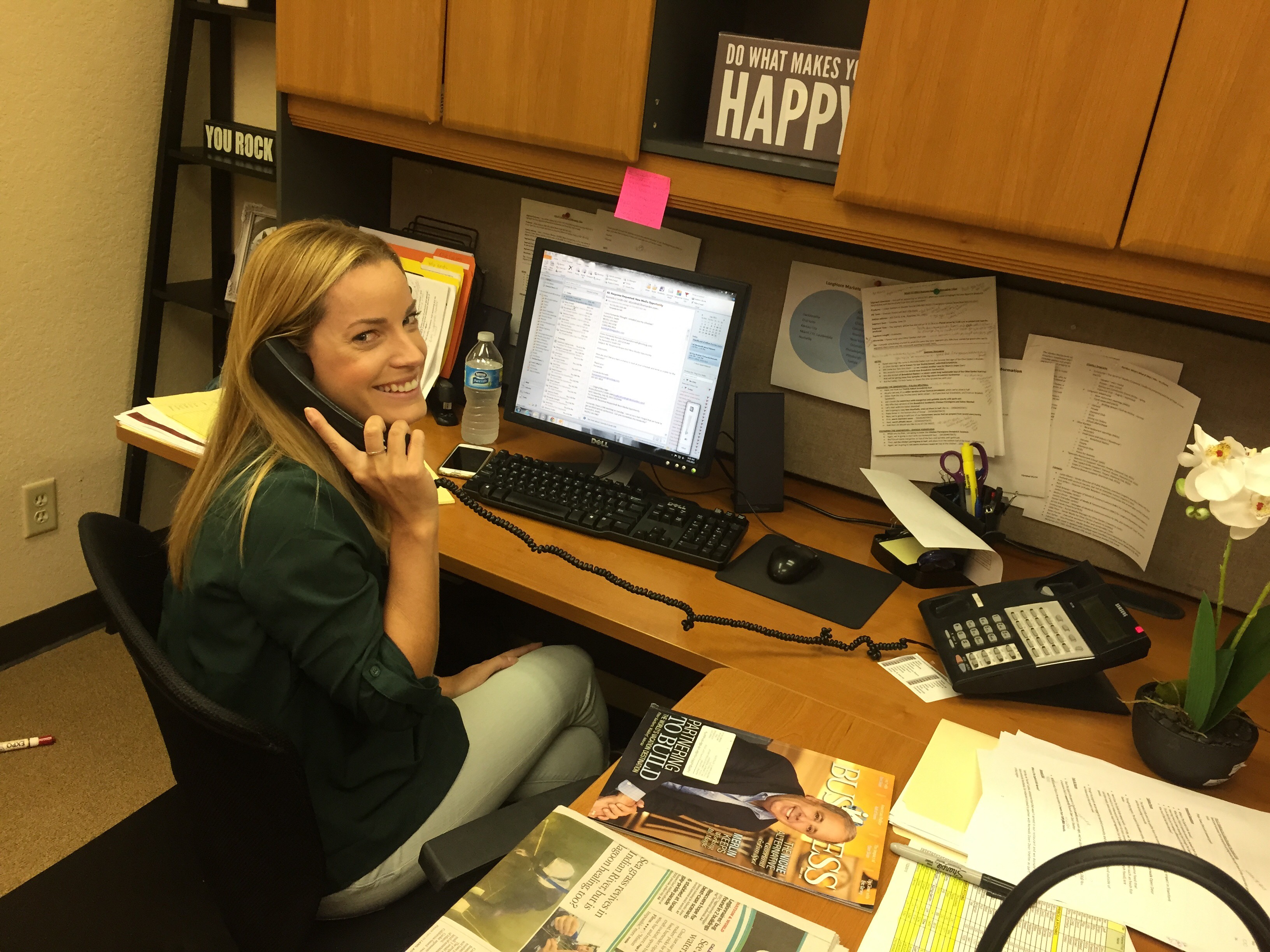 When I started my career as a reporter after college, I learned many new things – like how to write a compelling script, the importance of having a powerful image and how to be factual without losing the human side of the story. While all of that came in handy as I sat behind my desk, nothing compared to the value of building relationships with the people whose stories I was telling. Equally as important is building relationships with the people who could get me those fantastic stories … the PR professionals.
When I transitioned into PR, I took that approach to heart. One of the most valuable lessons I've learned is to make sure reporters associate your pitch with you – not just your email address.
Here are my tips for humanizing your relationship with the media:
Get to know their work. I learned something called "Read & Reach" from a colleague in the industry. Spare 10-20 minutes a day to read the work of reporters; and then reach out.  Don't pitch a topic or mention a client … just engage about the content. Make sure that your comments are compelling and not overly "fluffy." Reporters can spot a fake compliment right away.
Get to know them (as much as you can). Personalization is key in this business, so add something unique that fits that specific reporter. Follow them on social media and read their bio. Referencing Twitter is a great way to understand a reporter's likes and dislikes. Add one line to your pitch that separates that reporter from all others. It might not get you coverage right away, but it could help develop a relationship.
Use social media to your advantage. One great tool that we have in PR is social media. Twitter and LinkedIn will help you learn what reporters are covering and when. It's also the easiest way to engage with someone you have never met. Not only does it show you are reading the content, it literally puts a face to a name. Just remember to keep it professional and confined to their work.
Pick up the phone. If you believe you have a great story to tell, pick up the phone and dial. The worst that can happen is a reporter telling you to email the information. Building trust with one reporter might earn you more placements than 1,000 cold pitches.
Meet them in person (if you can). This old-fashioned approach is still possible. If you are in their market, ask for 30 minutes to chat over coffee. You will find that a lot of young reporters are looking for a PR person they can trust, especially if they are new to the city, beat or just starting a career. You never know who you'll meet or where it can take you.
Fernanda Horvath is an Account Executive at Linda Costa Communications Group.
Legendary Rocker's Bio Deserves a Standing Ovation
07.16.15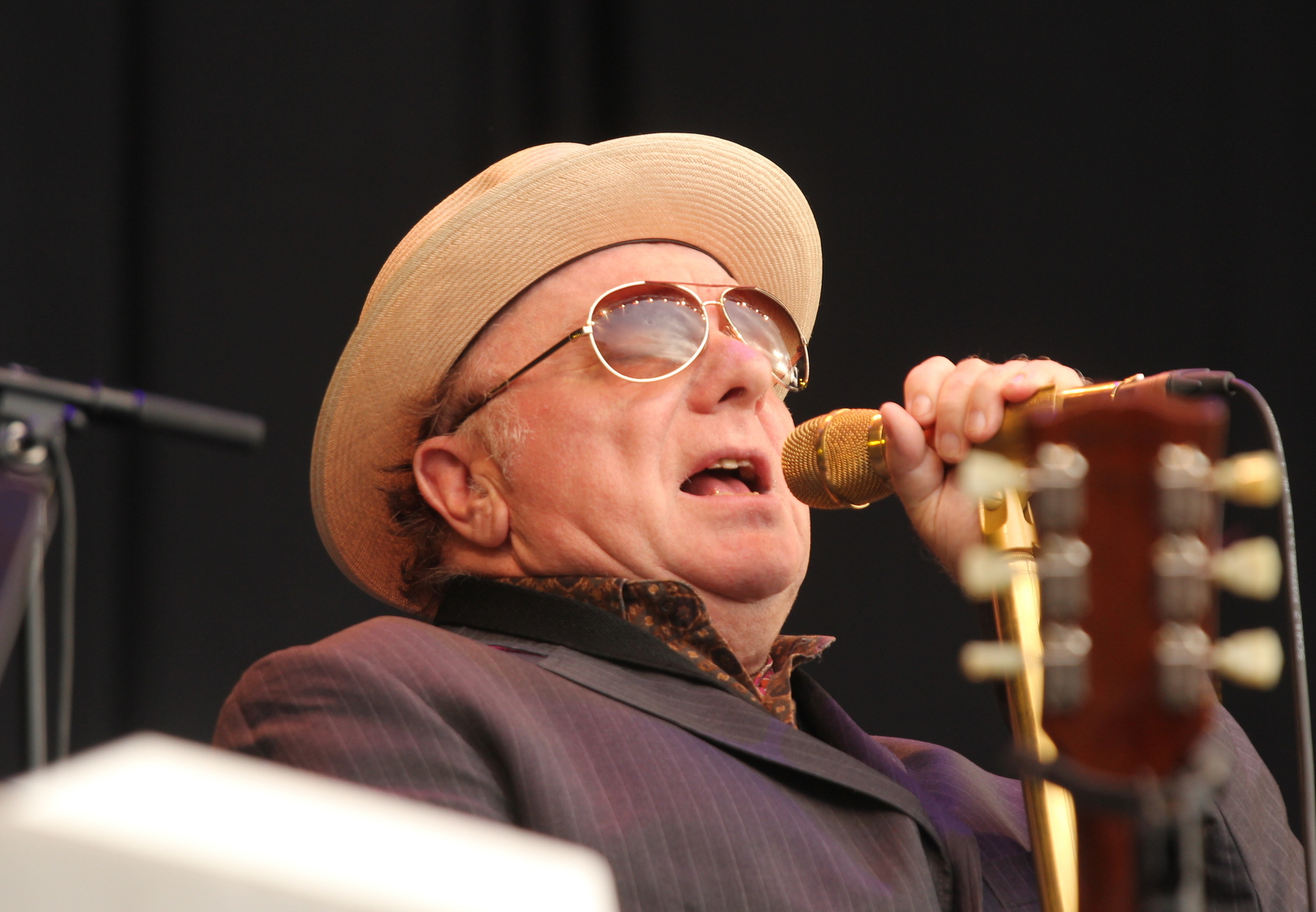 I'd like to say that, as a seasoned writer and editor, I'm always on the lookout for flashes of literary brilliance in unexpected places.
But I'd be lying.
Still, that doesn't keep me from applauding fine wordsmithing when I stumble across it.
This hidden gem, attributed to Jason Ankeny and Steve Leggett, appears on Pandora as Van Morrison's bio. It's quite possibly the most captivating two-sentence delivery the English language has ever known.
"Equal parts blue-eyed soul shouter and wild-eyed poet-sorcerer, Van Morrison is among popular music's true innovators, a restless seeker whose incantatory vocals and alchemical fusion of R&B, jazz, blues, and Celtic folk produced perhaps the most spiritually transcendent body of work in the rock & roll canon. Subject only to the whims of his own muse, his recordings cover extraordinary stylistic ground yet retain a consistency and purity virtually unmatched among his contemporaries, connected by the mythic power of his singular musical vision and his incendiary vocal delivery: spiraling repetitions of wails and whispers that bypass the confines of language to articulate emotional truths far beyond the scope of literal meaning." 
Wow! Now, that's music to my ears.
Rob Humphreys has been putting pen to paper in some capacity – from journalism to public relations – for more than 20 years.
Networking Know-How
05.15.15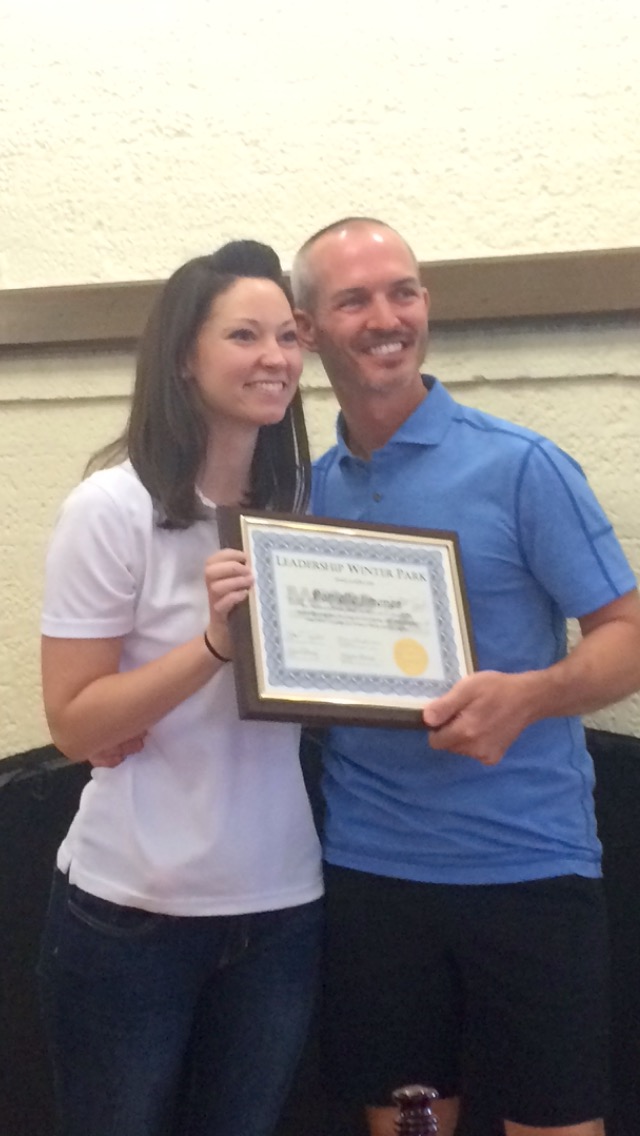 Early in my career, I thought "networking" was synonymous for soliciting something – a job, business, advice, etc. But over the past seven years, I've learned it's so much more than that. Networking is a people-first approach to business. It often requires you to give back – to an individual, organization or the community – rather than take or receive something.
And your network … well, they're a lot like friends. Some come and go, while others stay with you over the course of your career. Making a one-time connection might not lead to new business immediately, but staying connected over time can generate unexpected opportunities – which is why it's important to consider networking a long-term commitment.
To hone your networking know-how (or to get an idea of where to start), take a look at the tips below.
Identify the benefits and clarify the goal. When you chose an organization or activity to support or engage in, identify the benefits of participation and have a goal in mind. Confirm the cause makes sense for your business – and discuss it with your boss. Having his/her support makes a huge difference.
Don't overcommit. Give as much of your time/energy as you can, but find a healthy balance between expanding your network, excelling at your job, spending time with your family and other priorities in your life.
Dress accordingly. I've never been at a gathering of professionals and thought, "Wow, that suit makes him/her look out of place." But … I have seen the opposite. When in doubt, dress up. When you look your best, you feel your best and have the confidence to tackle the room.
Be yourself. The people you meet want to get to know

you

. Not the account executive or sales person, the real you – because that's who they'll relate to, and that's who they'll remember. Be the best representative of your company by having a passion for what you do and by being authentic.
Keep in touch. Even if it's as simple as an out-of-the-blue hello or invitation to coffee, it's important to stay connected with as many people as you can. Consistency breeds opportunity – and you never know when that opportunity will arise.
Tell us about your experiences working the room and expanding your network. What tips can you share?
Danielle Jimenez is the Director of Client Services at Costa Communications Group and is a recent graduate of Leadership Winter Park, a networking organization for area business leaders.  
A True Learning Experience
04.27.15
By Jacqueline Kooser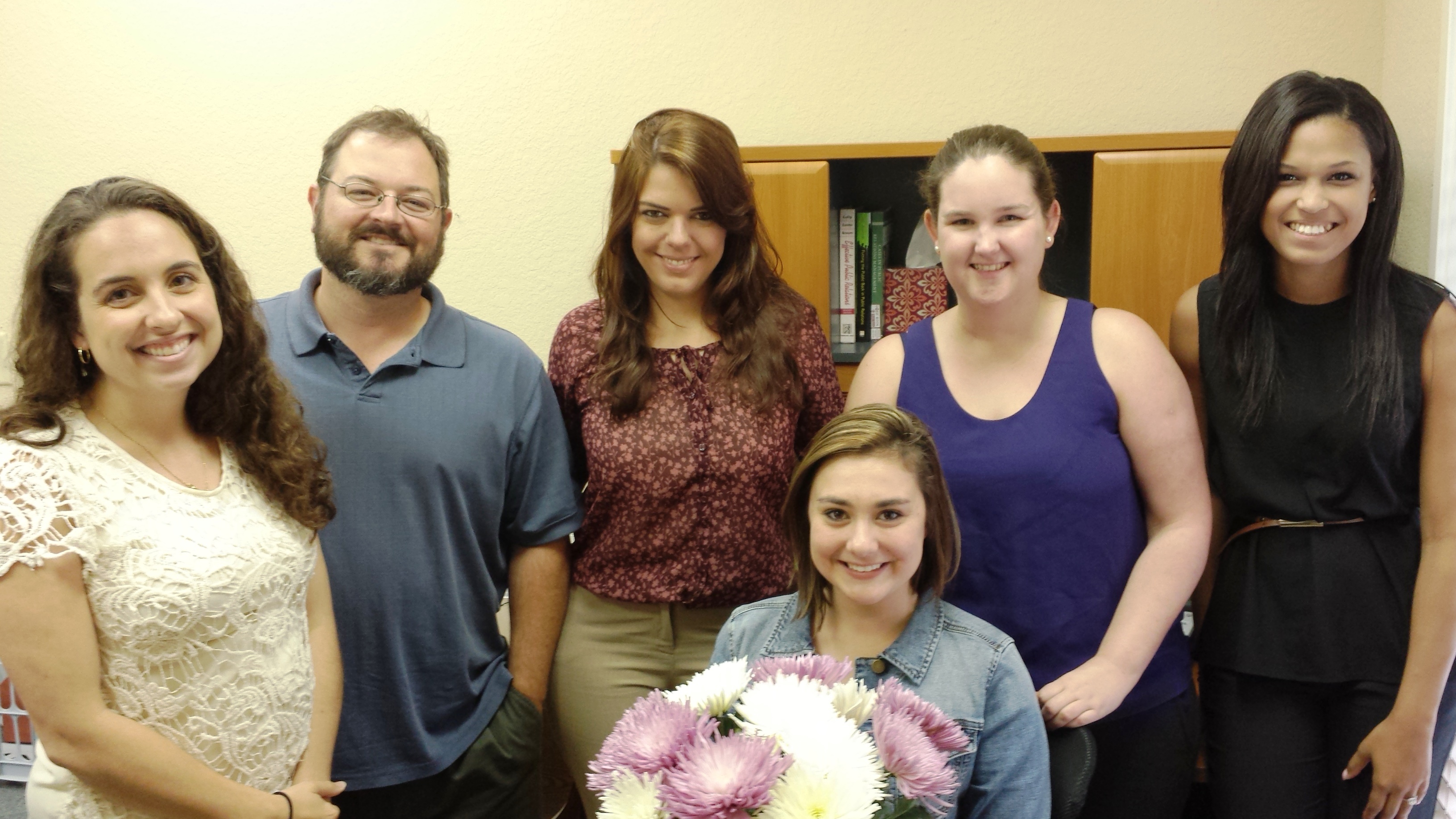 What makes a perfect internship? For me, it's about an experience that helps you grow professionally and personally. I'm lucky to have had that.
Working as a PR Intern at Linda Costa Communications Group for the spring 2015 semester has taught me more in four months than I could have ever imagined possible. Each day spent within these walls has taught me how to challenge, apply, and appreciate myself and my growth. From learning about clients to drafting pitches and conducting research, I have grown to be more efficient and have developed a more advanced way of thinking.
Being a part of this team has given me the practice and knowledge needed to take the next steps in my collegiate career. Thanks to their constant feedback and advice, I feel ready for future opportunities. Working on this team has taught me what it's like to come together to go above and beyond for clients.
I feel fortunate to have learned about traditional PR practices, as well as contributed ideas and participated in projects.
Interning here has been a hands-on course that will forever be embedded in my mind. I will carry these lessons with me for my entire career.
Thank you to the entire CCG family for giving me the semester of a lifetime. I hope to make you all proud in the future.
FPRA Image Awards 2015
04.15.15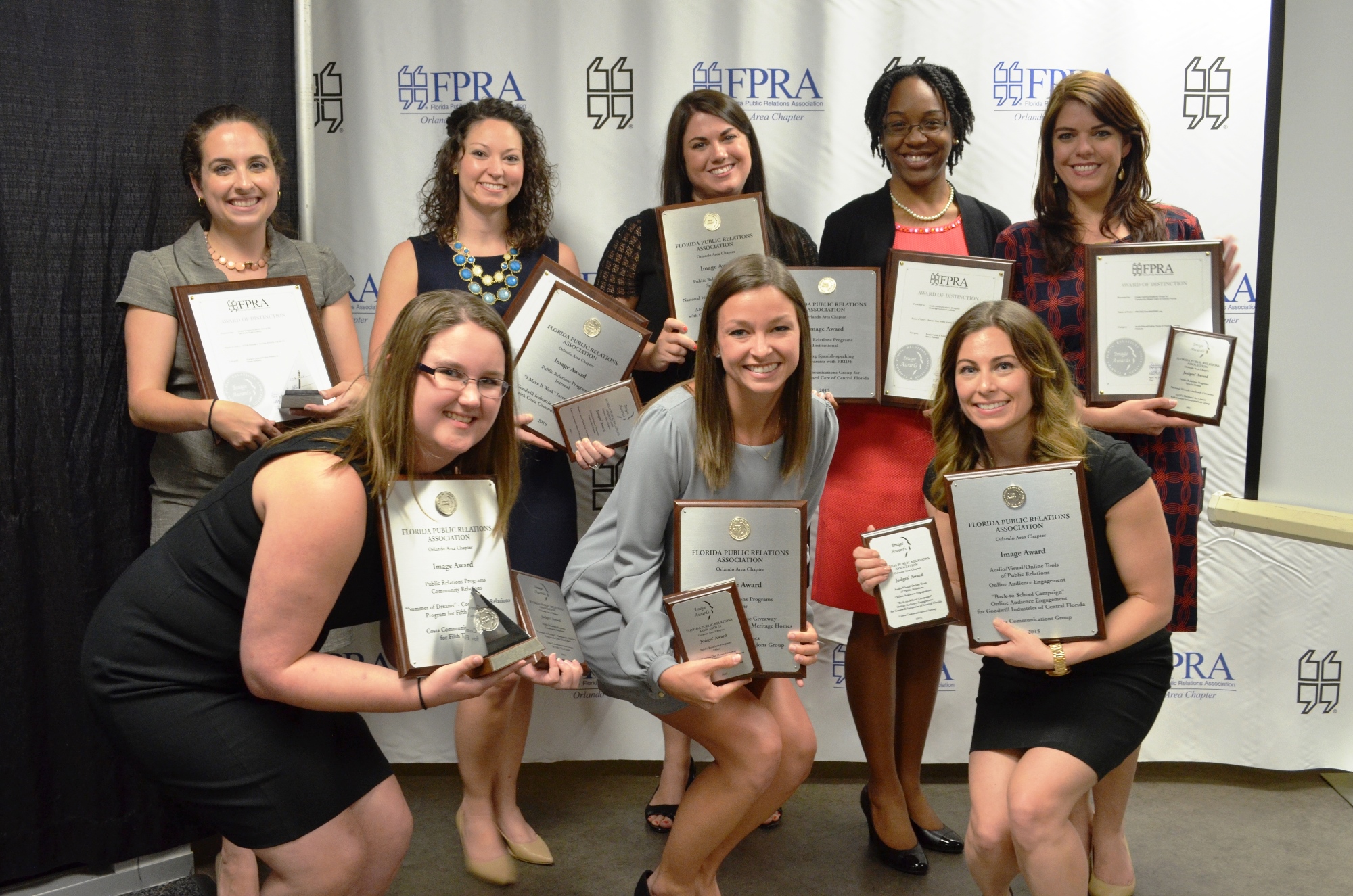 The Costa Communications Group (CCG) team was excited to attend the FPRA Image Awards banquet last night at UCF. The event recognizes outstanding public relations programs, and the awards presented are a standard of PR excellence in Florida. CCG received 17 awards for campaigns completed on behalf of our clients. We are so proud to work with so many great organizations throughout Central Florida and to have the opportunity to share some of the great work that we do for them.
The full list of awards received includes:
Public Relations Programs Category
One Grand All Image Award
Five Image Awards
Three Judges Awards
Printed Tools of Public Relations Category
One Judges Award
Three Awards of Distinction
Audio/Visual/Online Tools of Public Relations Category
One Grand All Image Award
One Image Award
One Judges Award
One Award of Distinction
Congratulations to all the winners. To see a full list, visit the FPRA website.
Idea vs. Execution
03.25.15
By Mary Tindall
(Photo Credit: quotescover.com)
"Daring ideas are like chessmen moved forward. They may be beaten, but they may start a winning game."
― Johann Wolfgang von Goethe, writer and statesman
Starbucks ended its short-lived "Race Together" campaign this week after inciting global controversy over what many called a half-baked strategy.
Bringing race to the forefront of our collective consciousness is a noble, vital goal. And Starbucks grasps the importance of grassroots action when it comes to sparking change. But when a corporate behemoth tries to pull off a grassroots campaign, no matter how well-intentioned, it can register as inauthentic – and that's what happened here.
"Race Together" is a fascinating PR case study on ideas vs. execution. The best ideas change the world for the better. And plenty of legendary ad campaigns center on one simple, elegant idea (like Apple's "Think different." campaign in the late 1990s).
But a great idea isn't enough. It has to marry with solid strategy and execution. Without those two ingredients, an idea is a fantasy, at best – and at worst, it's a disaster.
Starbucks plans to run special sections in USA Today, hold forums on race and hire more employees from diverse backgrounds – all of which seem like more appropriate venues for the type of conversation they hoped to inspire.
Meanwhile, the next time I hit the drive-through on my way to work, I won't be wondering whether my iced caramel macchiato will come with an awkward conversation starter on the side.
Mary Tindall is a senior account executive at Costa Communications Group.
Professional PR Resolutions for 2015
01.08.15
By Jessica Garcia
Each December, millions of Americans spend time determining where they would like the fresh start of the new year to take them. To kick 2015 off on the right foot, our PR team is sharing some of their personal resolutions.
-       Continue to think outside the box. Just because something has worked in the past, doesn't mean it will work time and time again. – Samantha Delgado, account executive
-       Stay ahead of the game. As public relations professionals, our day is often filled with urgent requests, countless emails and tight deadlines, making it easy to get bogged down. Dedicate extra time towards research and planning by creating a calendar that is easily visible is essential for staying on track. – Lauren George, senior account executive
-       Get involved in local professional organizations such as FPRA, PRSA and Young Professionals to not only stay sharp in the world of public relations, but also network and meet new people. – Kelsea Mullane, account coordinator
-       Spend more time sharing my knowledge of and passion for the industry by writing more bylined articles and participating in professional speaking opportunities. – Jenni Izzo, vice president of public relations
-       Learn best practices from my coworkers while also sharing my knowledge with others. Our office is constantly learning from each other to help everyone evolve and develop professionally. – Vanessa Tostes, senior account executive
-       Continue to develop a personal blog. In the PR industry, there is a never-ending supply of industry topics and news to discuss, and a blog is the perfect outlet for sharing ideas and networking. Ramping up a blog and setting goals for posting is a focus for 2015. – Jessica Garcia, account executive  
-       Long-term planning is my focus for the new year. Although it's important to set goals for next year, it's equally essential to create a vision for your career as a whole.  – Wendy Gustama, account executive
Jessica Garcia is an account executive who thinks 2015 is going to be the best year yet. 
Office Favorites – Best Books in 2014
12.29.14
As the year comes to an end, we wanted to share our favorite reads from 2014. We hope some of these books make it onto your list in the New Year!
 1.    All Joy and No Fun: The Paradox of Modern Parenthood by Jennifer Senior
"Packed full of research, yet breezy to read. This book made me laugh, cry and appreciate just how tough – and rewarding – motherhood is." – Mary Tindall, senior account executive
 2.    David and Goliath by Malcolm Gladwell
"If you've ever felt like the underdog, this book will help change the way you think about your circumstances. Favorite quote: 'Giants are not what we think they are. The same qualities that appear to give them strength are often the sources of great weakness'." – Wendy Gustama, account executive
 3.    Gone Girl by Gillian Flynn
"Gripping. Chilling. Couldn't put it down. Loved the dual points of view. Glad I read it before seeing the movie. The book was infinitely better." – Linda Costa, president
4.    How People Grow by Drs. Henry Cloud and John Townsend
"The book details the relationship between spirituality and personal growth. It helped me better understand the role of things like psychology, relationships and suffering in the context of my faith and overall well-being." – Rob Humphreys, writer/editor
5.    Inferno by Dan Brown (fourth book in the "Robert Langdon" series, following Angels & Demons, The DaVinci Code and The Lost Symbol)
"Aside from the fast-paced, roller-coaster hunt and surprising twist at the end, I enjoyed the detailed references to the art and historical buildings in Florence and Venice. So many of these mentioned throughout the book are paintings, sculptures and architecture I studied in depth at art school. I closed the books feeling like I had taken a refresher course on subjects I once knew so well. All I need now is a trip to Italy to see these masterpieces for myself!" – Lisa Burnette, art director
6.    The Alchemist by Paulo Coelho
 "An inspirational tale about a young Andalusian shepherd boy who yearns for travel in search of his worldly treasures and his own 'Personal Legend.' Through a simple – yet meaningful and powerful – story, the reader is forced to examine his/her own life journey. Favorite quote: 'And, when you want something, all the universe conspires in helping you to achieve it'." – Lauren George, senior account executive
7.    The Untethered Soul by Michael Singer
"This book takes a deep dive into mindfulness. It's spiritual, philosophical and practical at the same time, with helpful insights into silencing the "mind chatter" that causes stress – yoga for the brain."– Linda Costa, president
8.    Unbroken by Laura Hillenbrand
"This book has recently been adapted into a film, but the book has gone down as one of my all-time favorites. The story of Louis Zamperini, track star and World War II lieutenant, will stay with me forever because of his unwavering optimism and spirit against all odds." – Jessica Garcia, account executive
A great book should leave you with many experiences, and slightly exhausted at the end. You live several lives while reading. – William Styron, novelist and essayist