The Art of "Writing Short"
04.25.14
By Mary Tindall
While I was driving around town recently, two bus stop ads caught my eye. Their designs weren't flashy, but the copywriting was spot-on.
One made me smile: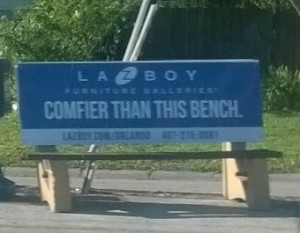 And this one from the Adult Literacy League made me think: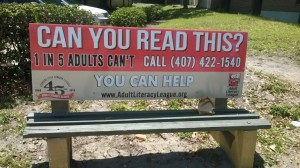 Both ads are great examples of how "writing short" can make a strong impact. Condensing your message is an art that takes discipline. As French mathematician, writer and inventor Blaise Pascal famously remarked to a friend, "I would have written a shorter letter, but I did not have the time."
Whether selling a comfy chair … recruiting nonprofit volunteers … or sending an email, it's not the length of the message that matters – it's the substance and style.
How do you keep your writing "short and sweet"? Have you seen any interesting examples?
Mary Tindall is an account executive on CCG's PR team.