Quote Me on This
04.07.14
By Jenni Izzo
As communicators, we're naturally drawn to quotes and the written word, so it's no wonder my office shelves are adorned with them. Between Pinterest and Instagram, I add new ones to my collection regularly. Many of them inspire me at work, so I wanted to share a few of my current favorites:
She believed she could, so she did.
Do what you love … love what you do.
Your dream job doesn't exist. You must create it.
She turned her can'ts into cans and her dreams into plans.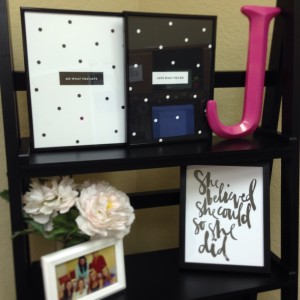 Top: SS Print Shop | Bottom: Jasmine Dowling
What quotes are currently inspiring you?
–
Jenni Izzo is a senior account supervisor on CCG's PR team.