5 Takeaways from the 2014 PRSA Sunshine District Conference
07.14.14
By Wendy Gustama
This past weekend, thanks to a generous scholarship from the Orlando Chapter of the Public Relations Society of America, I was fortunate to attend the 2014 PRSA Sunshine District Conference. The following are the top takeaways from the event:
1. The scope of PR is constantly changing.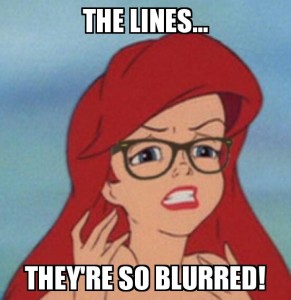 Not only are the lines becoming blurred between public relations and social media, more practitioners are faced with integrating paid content into their strategy. The convergence of shared, paid, earned and owned content is a likely future for the industry.
2. It'll take more than a presence to influence leadership decisions.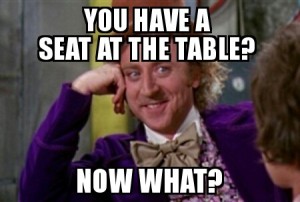 As more public relations professionals have gained seats at the table (i.e., entrance into the C-suite), they should expect an uphill battle to keep it. The best way to do this is to prepare yourself with exposure to areas beyond public relations.
3. Math is your new best friend.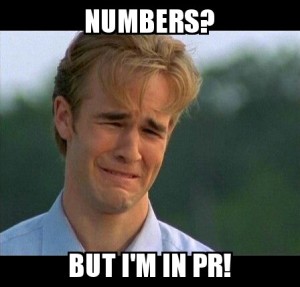 Part of the preparation for making sure your voice is heard – particularly for in-house practitioners – is familiarizing yourself with knowledge about your company's basic financial health and how public relations plays a role in the overall business. Also, being able to properly read and efficiently apply data analytics is a must. With the advent of social media, real-time tracking provides ample opportunity to understand and communicate with your audiences.
4. PR pros love to eat.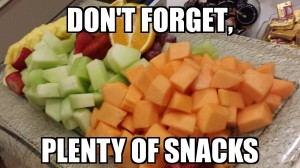 This one is just for fun! The food during breaks were plentiful and it's nice to know the rest of the industry shares my agency's love for food!
5. Continuous improvement is the name of the game.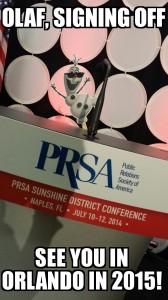 The most important takeaway that I got from the conference is that professional development should be consistent. That's why, in true PR fashion, my last message is a call to action. I had such a tremendous time both honing my skills and building relationships that I can't wait to do it again. Hope to see more PR peeps next year in Orlando!
Wendy Gustama is an Account Executive at Costa Communications Group and currently sits on the board for the Orlando Chapter of the Public Relations Society of America.