5 Tips for Journalists Transitioning to PR
02.03.15
By Mary Tindall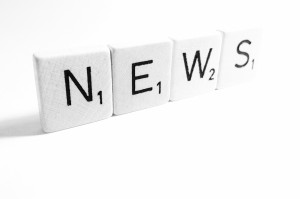 Photo Credit: Dennis Skley (Flickr)
A journalism background can be a huge asset when starting a PR career – but like any job change, PR has a learning curve. When I left the newsroom for the "dark side" (as my journalism professors termed it), I gained a new respect for my PR colleagues … mostly because I finally understood how challenging this job is.
Here are five tips for journalists planning to make the move in 2015:
Immerse yourself in the industry. Take advantage of resources like Ragan's PR Daily and professional associations like PRSA Orlando to stay on top of communication trends. Pay attention to what's happening in digital storytelling, media consumption and PR measurement – all of which are constantly evolving.
Understand the value of PR. There are many definitions of PR, but suffice it to say, it's more than just landing stories in the media. (And on that note, media relations is more than just "reporting in reverse.") Effective PR influences perceptions and ultimately furthers your clients' objectives. Knowing the scope of your role helps you offer valuable counsel – whether you're working in-house or at an agency.
Adopt your client's perspective. At CCG, we call this "putting on your client glasses." Learn everything you can about your client's environment, challenges, competition and goals. Spend time listening. Understanding their perspective requires more than just learning their lingo. It's ultimately about empathy. What are their pain points? How can you help?
Get comfortable with long-term planning. Many journalists live for the adrenaline rush of filing daily stories or live shots. It can be challenging to shift to a strategic approach that yields results over weeks, months and even years. Learn to balance your "boots on the ground" hustle with long-term planning skills to create campaigns with measurable impact.
Celebrate what you bring to the table. The best journalists and PR pros share many of the same traits – curiosity, respect for deadlines and attention to detail. On days when the learning curve seems steep, take heart – you may be further along than you think.
Mary Tindall is a senior account executive at Costa Communications Group.